Track and Measure the Effectiveness of ALL Your Online Marketing Campaigns in Real-Time
The Internet is the most measureable media in existence, making it a perfect forum for tracking and measuring your marketing and advertising efforts. VisiStat's AdCaM solution (Advertising Campaign Management) is the perfect solution for measuring and tracking ALL of your online marketing campaigns in real-time, providing detailed campaign performance reporting and simplified ROI management.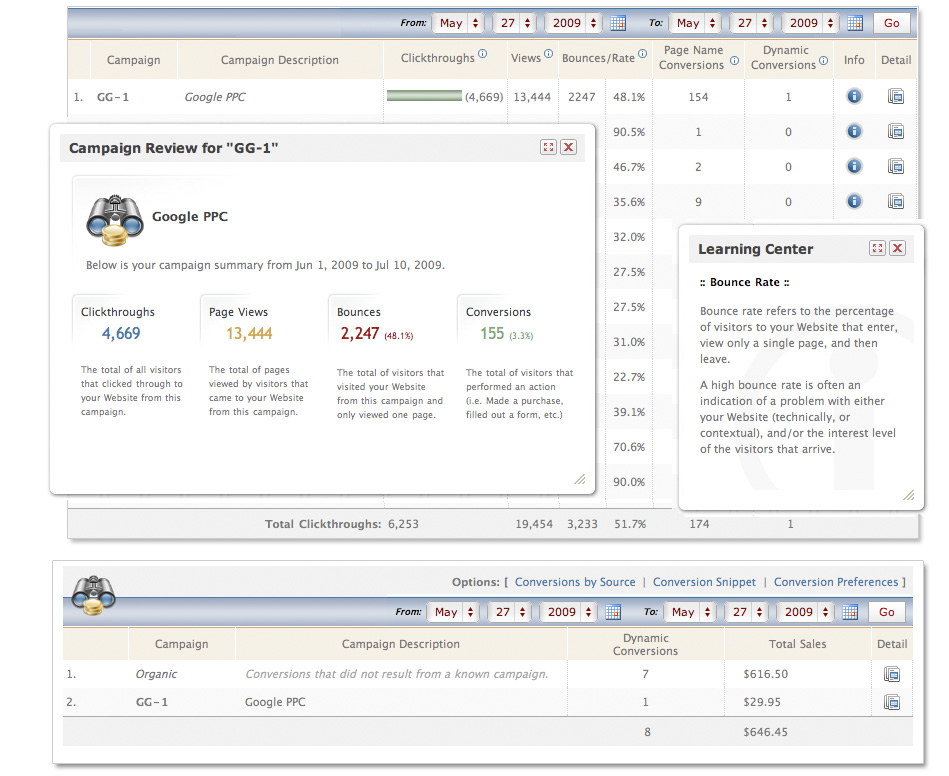 AdCaM enables unparalleled visibility into what's working - and more importantly - what's NOT working with your online marketing efforts!
Setting up a campaign in AdCaM is literally as easy as 1-2-3. A simple, 3-step wizard creates a unique tracking code for any campaign, including pay per click, e-mail, banner/display ads, or any other clickable campaign. The entire process takes less than 30 seconds to complete - really!
AdCaM also enables simplified A/B and multi-variant testing. Simply create a unique tracking code for each creative or landing page, and you're ready to test. Since AdCaM works in real time, you'll get instant results that enable you to make immediate changes to your campaigns, enabling a much more efficient, targeted approach that optimizes your marketing spend.